New products
Starbrook Airlines
Only natural sugars occur in these chocolate tablets. No white sugar is added during production. Instead a sweetener is used. Suitable for health-conscious peopleand people with special dietary needs!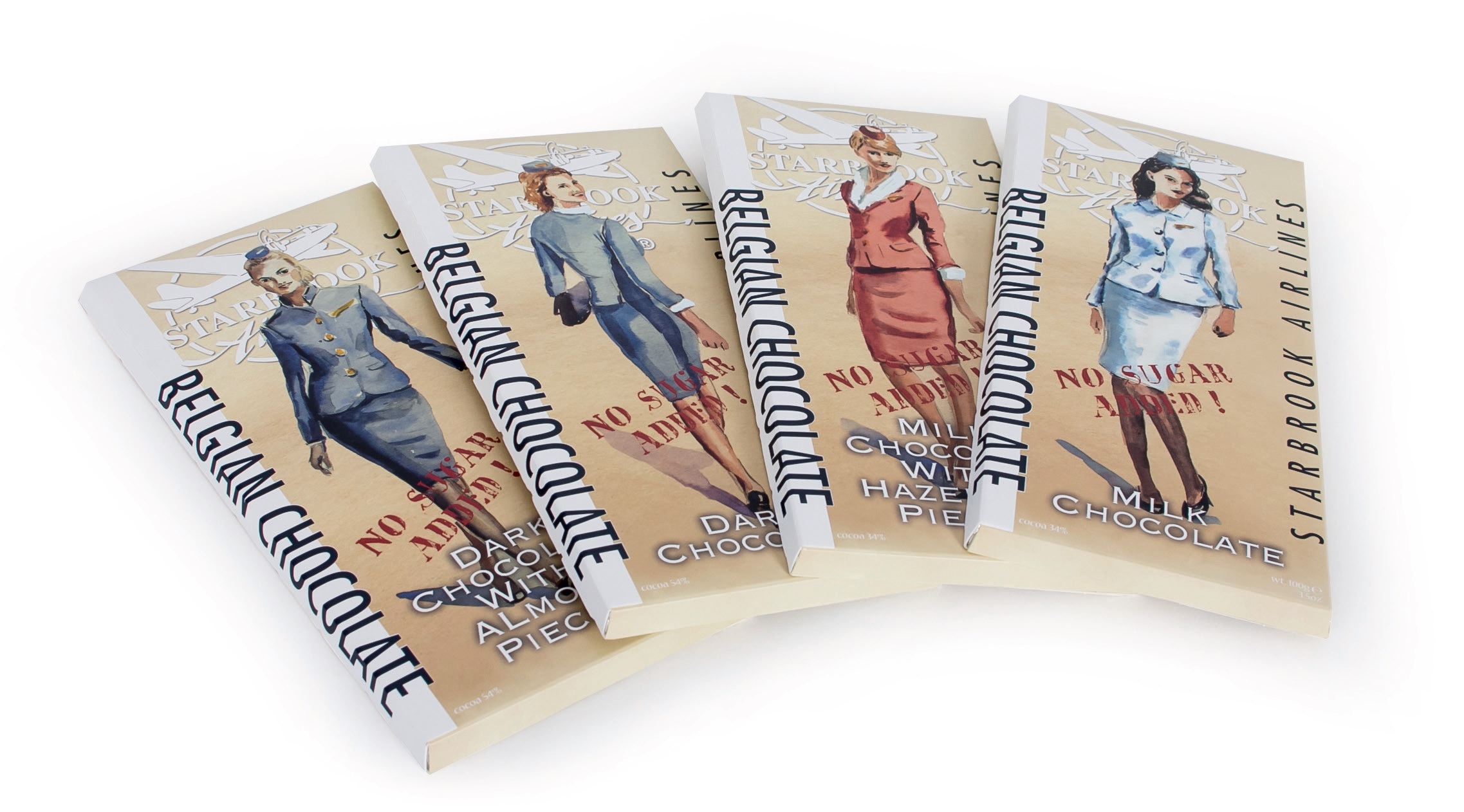 Classic Wheels
Cocoa dusted truffles with a slowmelting rich filling and dusted withhigh quality cocoa powder. Timelessand perfect for every occasion!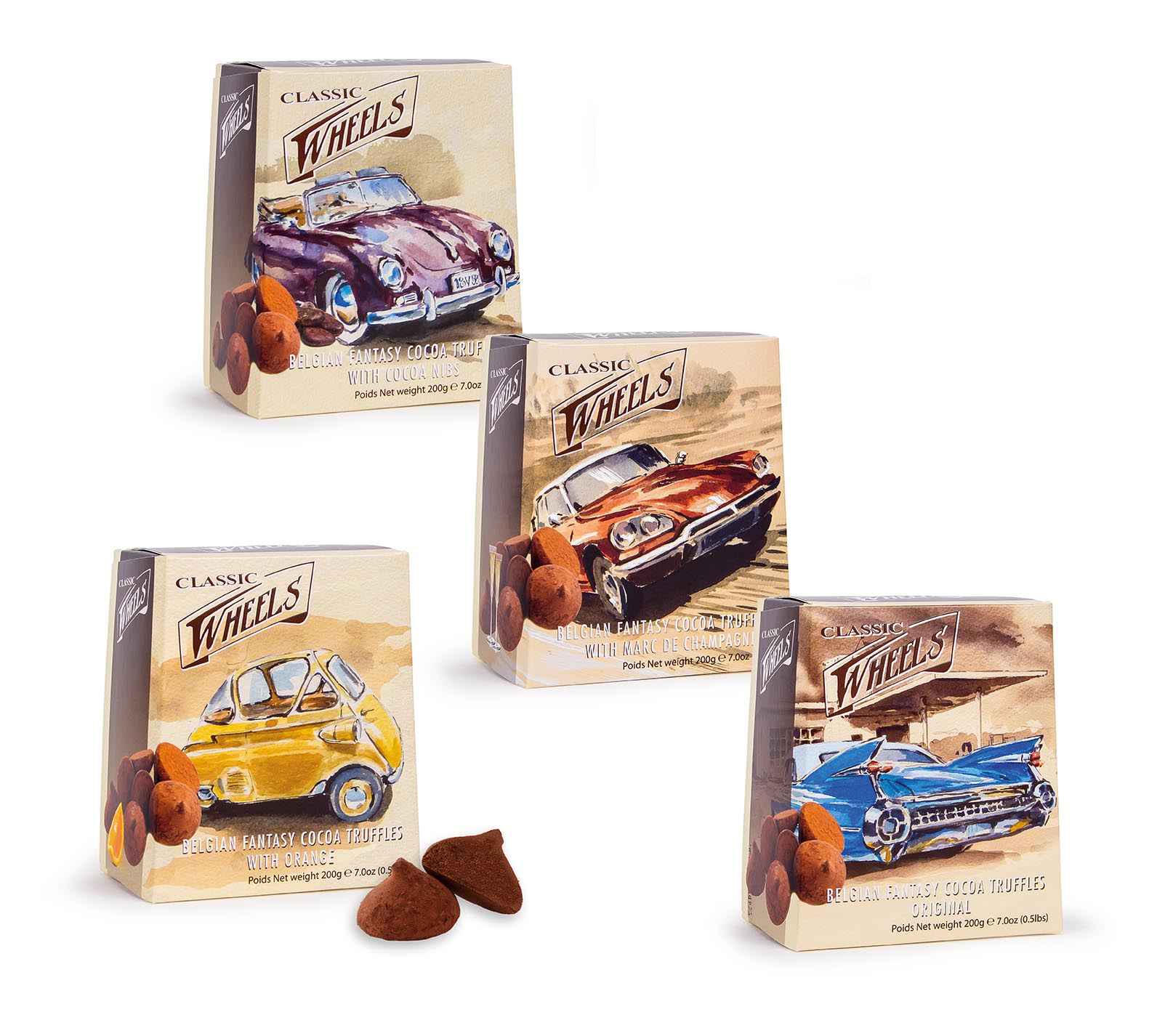 Beyond Time
These chocolate hearts with milk, whiteand dark chocolate shell and hazelnutfilling are the perfect gift for yourloved one during the whole year.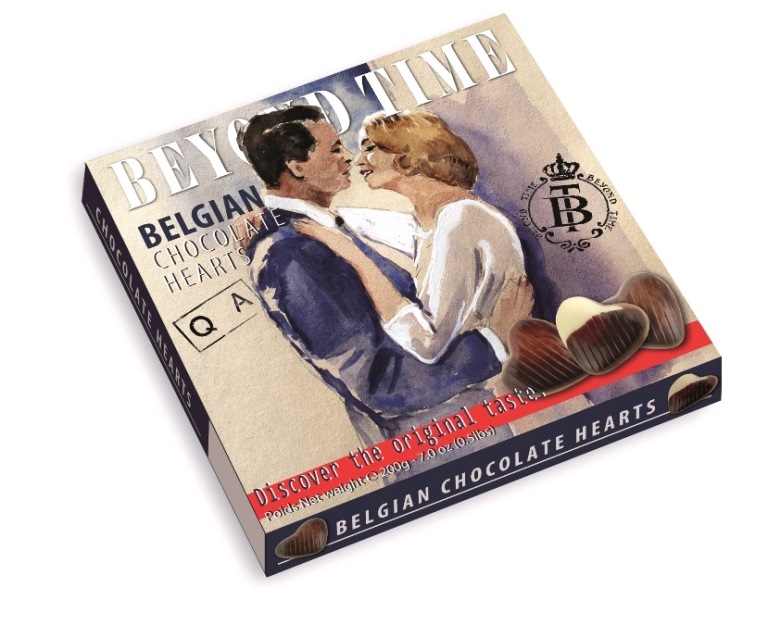 Please download our brochures 2016 under "Our brands" to discover all other new products!